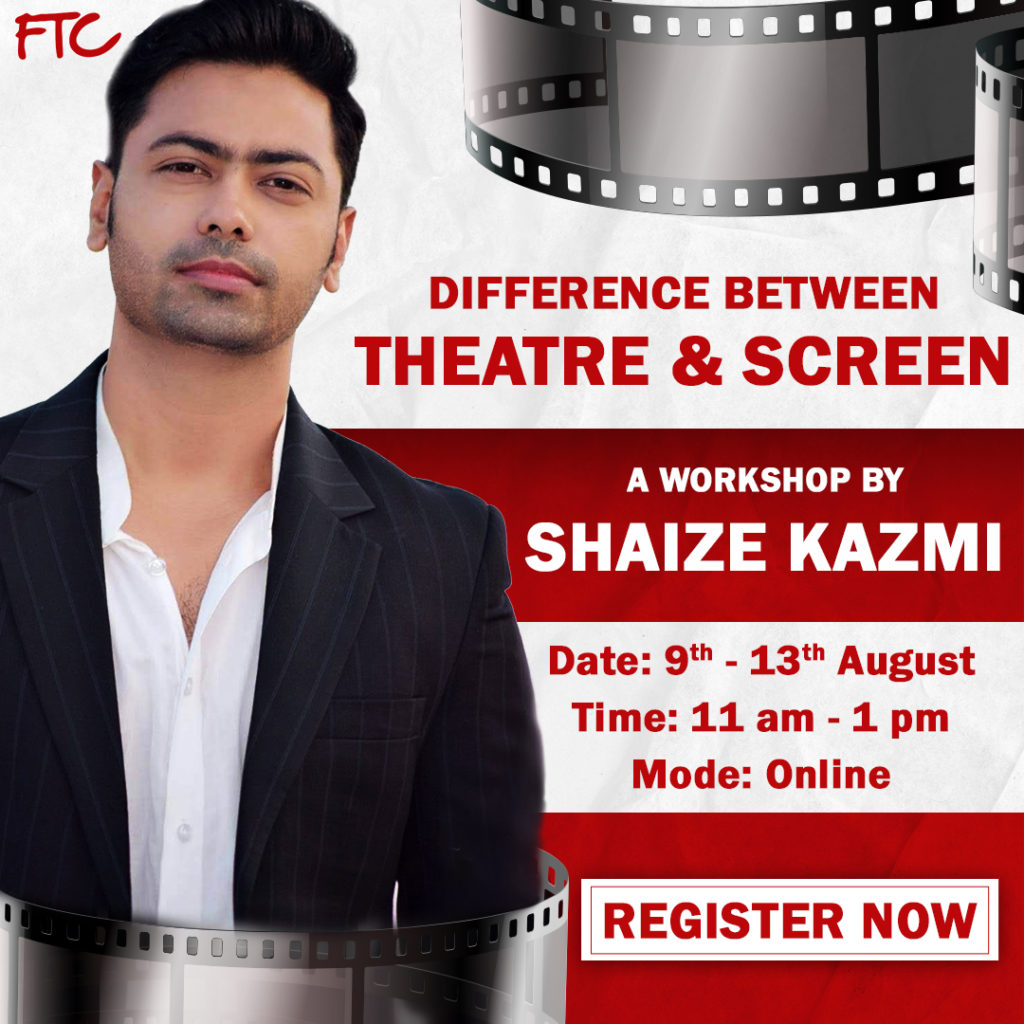 About Expert:
Mr.Shaize Kazmi is a known television actor associated with the Hindi entertainment industry. Played important and most challenging roles on big and small screens. Though young he has years of experience due to his theatre background. He has taken a lot of workshops offline for beginners and is known for his character-building workshop.
About Workshop:
In our workshop participants explore the creation of an entire production, through creativity, experimentation, physical training, teamwork, and self-discovery while understanding the basics of theatre. It also focuses on physical and improvisational theatre. This workshop process helps participants to overcome stage fright, inhibitions, push physical, mental, and creative boundaries. It is an attempt to discover self and understand working in teams using methods that are basic yet fundamental in approach.
Schedule:
Day 01 – 09/08/2021 – Method.
Day 02 – 10/08/2021 – Concentration.
Day 03 – 11/08/2021 – Imagination.
Day 04 – 12/08/2021 – Observation.
Day 05 – 13/08/2021 – Speech & dialogue delivery.
Timings:
11.00 Am To 01.00 Pm
Pricing:
05 Days For Rs.699/-