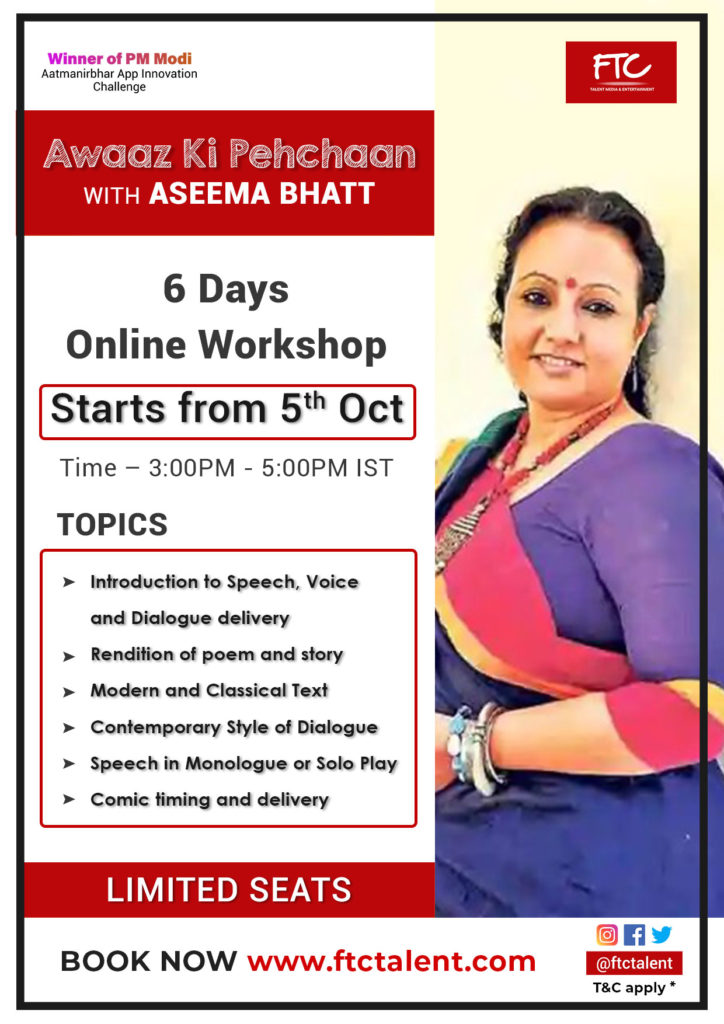 Focusing on the importance of correct delivery of dialogue, FTC Talent organizes yet another meaningful workshop to empower the talents. The main objective of this workshop is to help the talents create a unique identity with their rendition. It will contribute to their growth as an actor by developing a command over voice, speech, and diction.
halooo haloo
An alumni of the National School of Drama with vast experience on stage and screen, who has created a special place in the genre of solo play. Two of her most popular and solo performance had been " Ek Anjaan Aurat Ka Khat " and " Draupadi " which brought her lot of accolades. Being a post-graduate in Psychology from Magudh University, she is also well-schooled in various literary forms and known for her rendition of poetry and stories. As a performer, she has been extremely active on stage, television, and films.
Account does not enabled REST API.